Honey from your own bees is like tasting the flavors ofyour garden...
I always thought I would make a great beekeeper because I really had no real desire for honey. Was never a big fan of honey growing up. All that changed with my first taste of REAL honey from our first hive. It tastes nothing like honey from the store that I had tried as a child. From that first taste I became hooked on honey right away.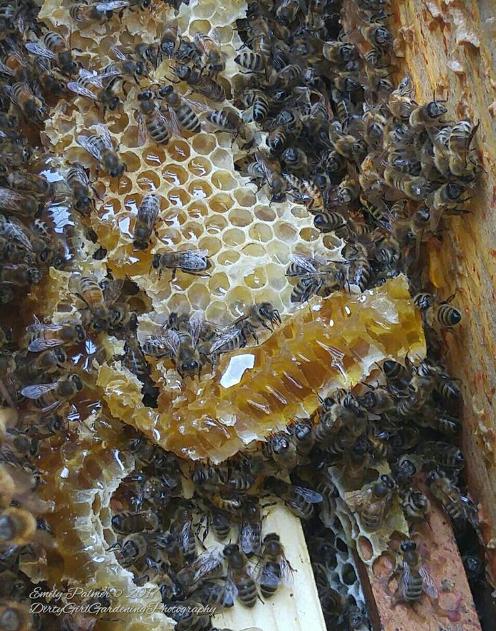 (above) There are few things more pure & sweet than a chunk of warm honey comb right from the hive...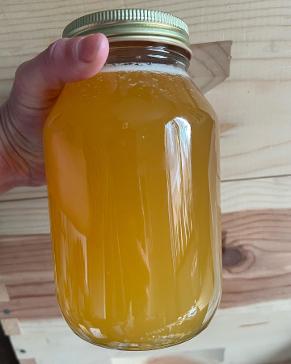 We have 16 ounce jars of honey for $16.00 and 32 ounce jars for $28.00 for honey upon request (510) 684-5665
Orders for honey by the gallon upon request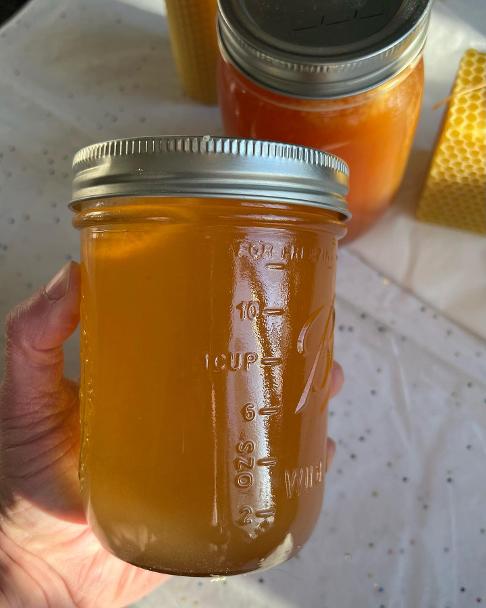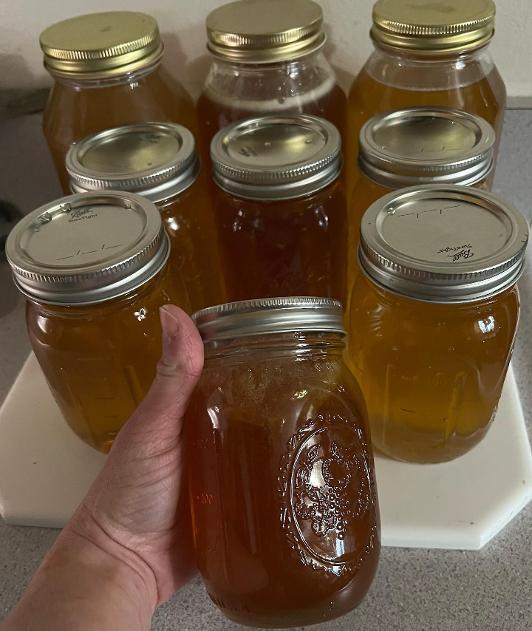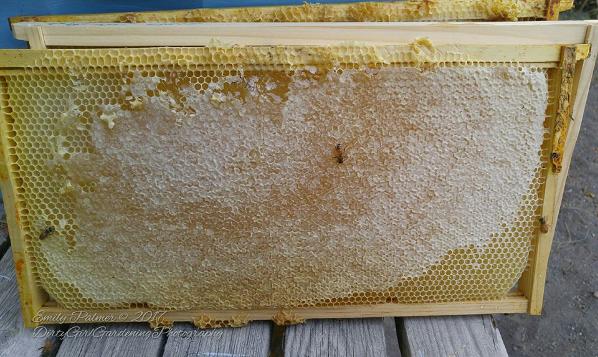 (above) Bee-autiful frame on honey....
We have honey for sale (when available). We typically sell 16ounce jars ($16.00) on up to quart size jars (32 ounces for $28.00). We do have honey available to be purchased by the upon request. Contact me if you are local (central Oregon area) & wish to purchase honey (510) 684-5665 call/text OK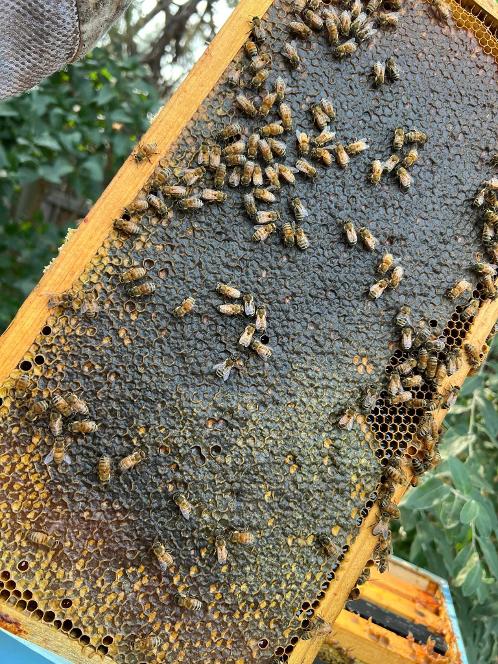 Honey flavors vary depending on what's in bloom.