The Royal Bee
Located in central Oregon
The Royal Bee (previously called The Bees Knees/Gritty Bees) is our beekeeping website where we offer bees, nucs, queens, beekeeping services, supplies, equipment, mentoring, swarm & feral hive removal, suggestions & advice as well as honey, 100% beeswax candles, beeswax and otherbee products.
We will have bees, nucs & queens available in spring of 2023, dates TBA in April. Contact us if you want to get on the list & we will get in touch with you when nucs are ready to be picked up. We sell out quick each year and only have a limited amount of nucs so please place your orders prior to spring.
We also sell hive equipment & supplies & we have a spring deal each year for a full hive set up (including a nuc of bees when pre-ordered) to get you started if you are new to beekeeping or looking to expand your hives.
WE ARE TAKING NUC ORDERS FOR 2023 NOW
A deposit may be required this year to confirm your nuc order. You can contact us through this website or through email: TheRoyalBeeUSA@gmail.com or call/text (510) 684~5665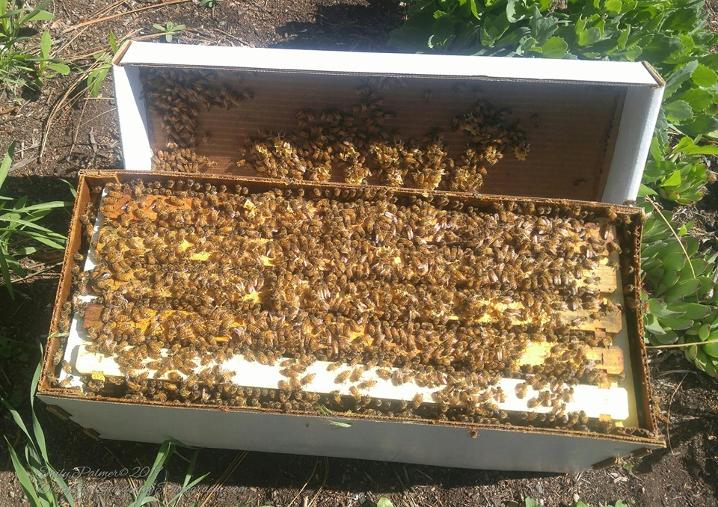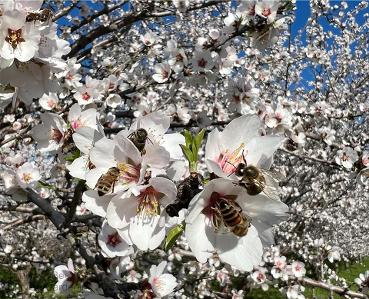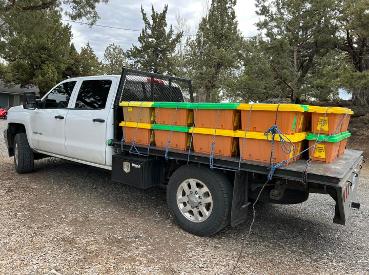 We have nucs of bees available each spring Please bee-sure to preorder ahead of time.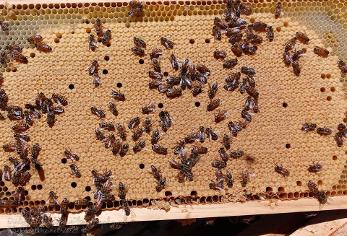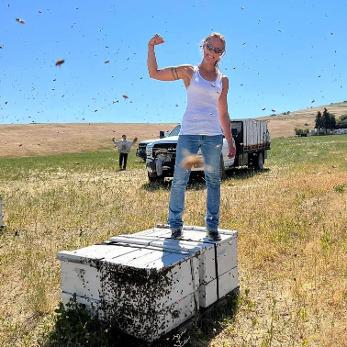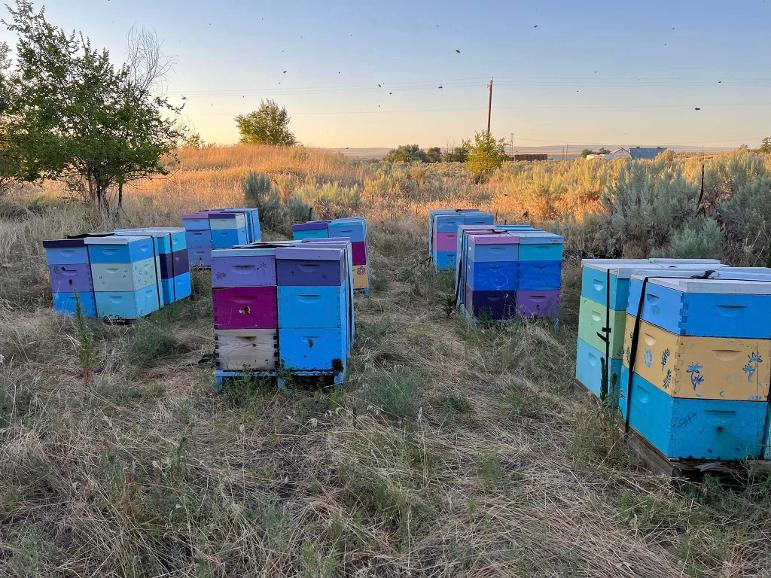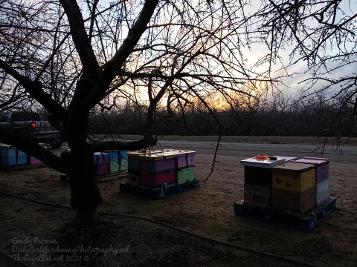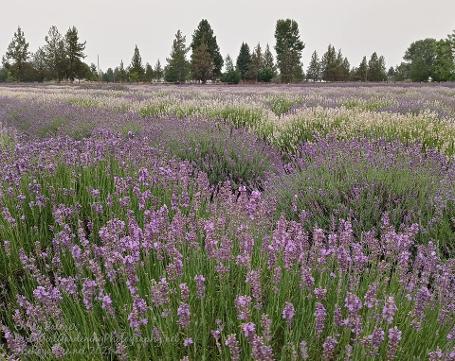 Got bees? Want bees?Need bees? Have bee questions?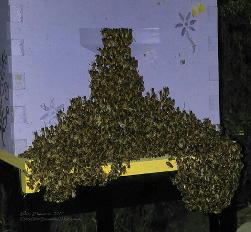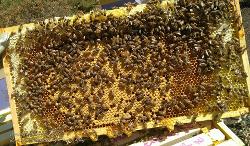 (below) Central Oregon Bee Keepers Association (COBKA) meeting.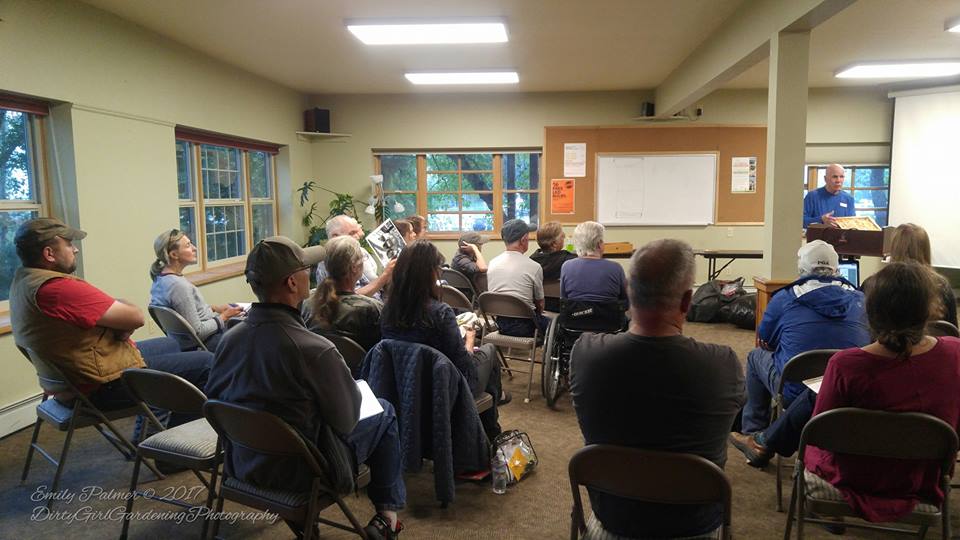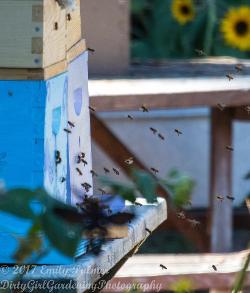 If you have a swarm of bees (pictured below) that you would like removed (to be re-homed) FREE of charge, contact me, Emily (510) 684-5665
Call/text OK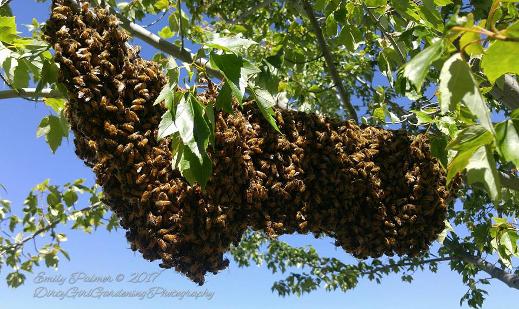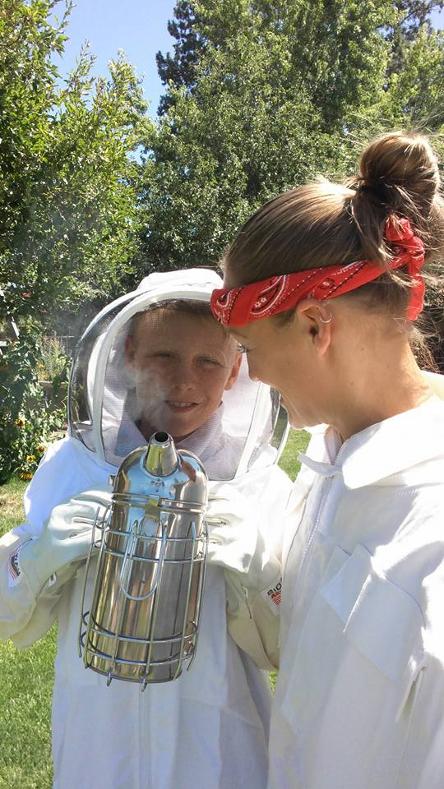 SWARMS.....
When a colony feels the need to "expand," usually (but not always) in late spring / early summer (for us here in central Oregon) bees will "swarm". They will get prepped to leave their old hive, eat lots of honey to take along with them, gather around their queen & take off in what appears to be a large ball of bees. Often times this swarming ball of bees with land somewhere to take a rest while scout bees go off in search of a good place for a new home. The swarm of bees may rest there for only a few moments or for several hours, maybe even up to a day or so. Typically they are only there for a short period of time before moving on, an hour to a few hours.
During this time the bees tend to be very docile, they are full of honey from gorging before taking off & they are pretty focused on keeping their queen (somewhere in the middle of all those bees) safe & protected.
If you see a swarm of bees, or if you happen to be lucky enough to have a swarm land near you or your workplace or garden etc. Please don't be alarmed or panic. It's highly unlikely they will be interested in bothering you.
Most beekeepers have a love & not so loving relationship for swarms. We love getting swarm calls, as long as its not our own bees that have gone and swarmed off! Lol...
I am always happy to come and retrieve a swarm, usually FREE of charge.
If I am unavailable I can put you in contact with another local beekeeper who can come take the swarm.
We have nucs for sale each spring. It is strongly recommended you contact me prior to when nucs are available (Feb-March) so that I can get you on the list ahead of time. We tend to sell out every year & while I can usually scramble to get most people who are wait listed their bees eventually, it makes things run far more smoothly if I know ahead of time how many nucs we will be needing come late spring (April-May) & its always nice to get your bees when you are ready. Ordering ahead of time helps assure this (you can pay on delivery or when pick up).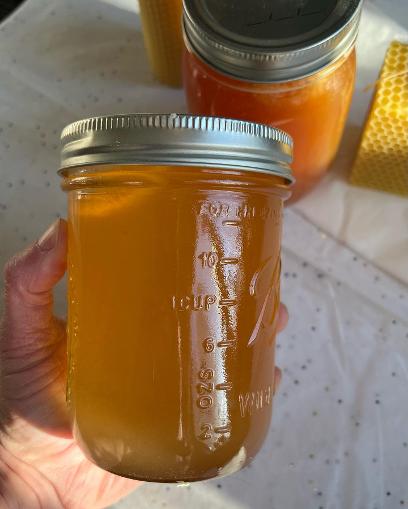 HONEY. Yes, we have honey for sale.
We have a love for all types of bees, not just honey bees.....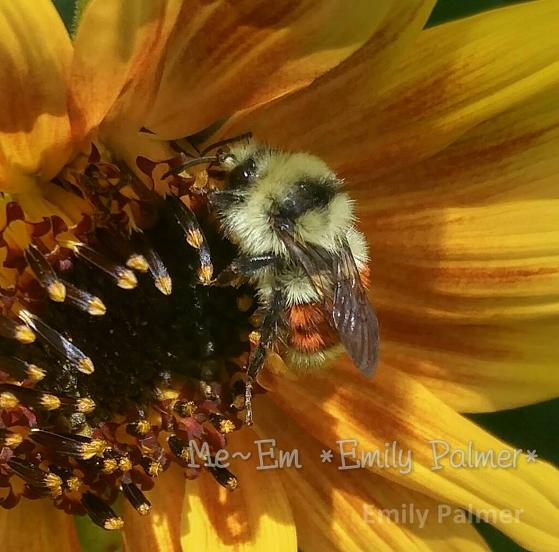 (above) Rusty Patch Bumble Bee (2016), now on the endangered species list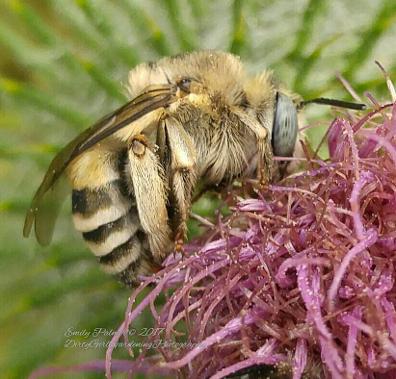 (above) Native pollinator bee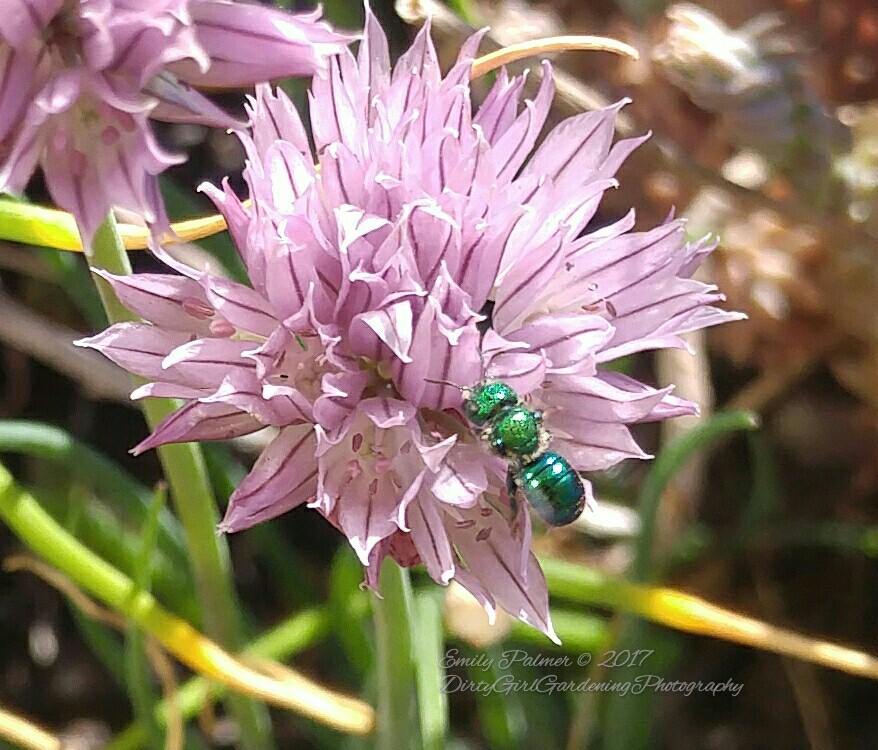 (above) Native pollinator bee, AKA as an Orchard Bee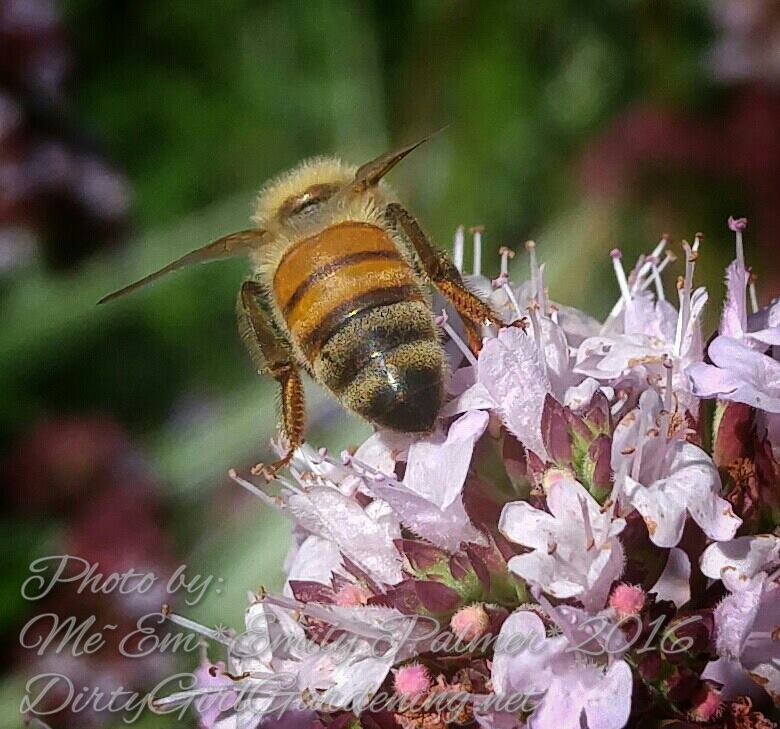 (above) Honey Bee on Oregano
(below) Sunflower/ Summer Bee, or as I call them, Sunny Bees....