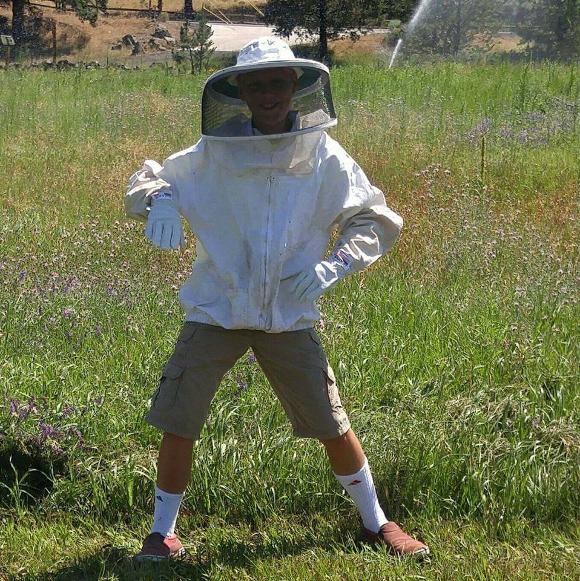 Our overall goal is to learn & share as much about bees as possible, have hives available that can be rented &/or placed on properties (suitable for bees) for periods of time during the season to assist in pollination & help to build up bee colonies in order to provide happy, healthy, strong bees for ourselves & for customers & fellow beekeepers.
We do swarm removal & can remove feral bee colonies from unwanted (or inconvenient...) places.
We are also available for assisting & mentoring with things such as hive checks, mite counts, treatments (if needed), questions etc etc. There is always something to learn from bees.
Welcome to our beekeeping website!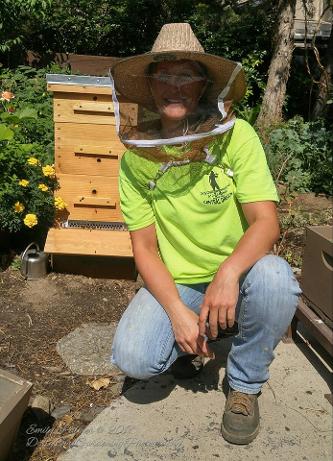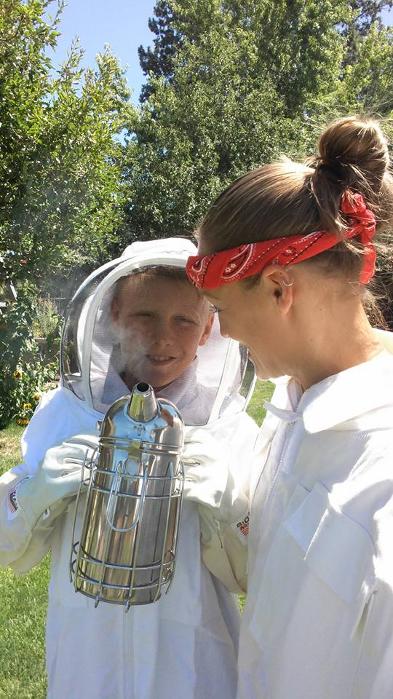 My son, Cal, & I officially became beekeepers in 2016, however I have had a life long love and appreciation for nature, animals, birds, insects, and bees. We are a small local business located here in Central Oregon. We currently have between 40-65 hives at any given time & hope to continue to expand.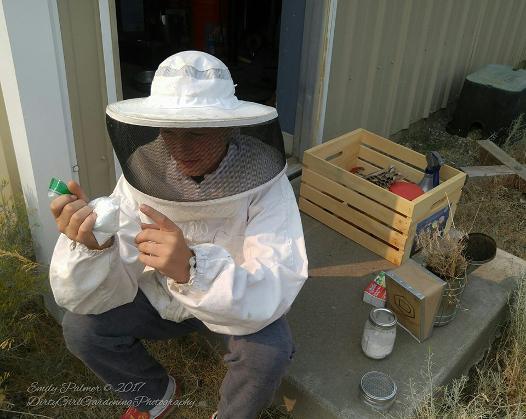 (above) My son, Cal, getting ready to help do mite counts using powder sugar method (2017)
(below) a few of our hives from a couple of years go. We have grown & expanded considerably since then....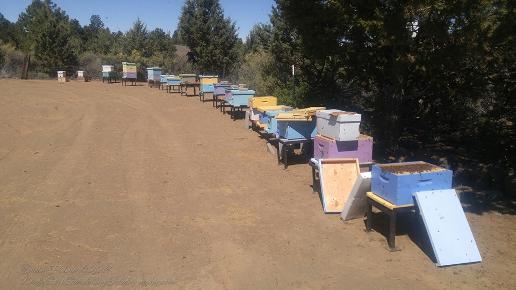 (below) We have hives, bees, queens, & equipment available for sale (local only).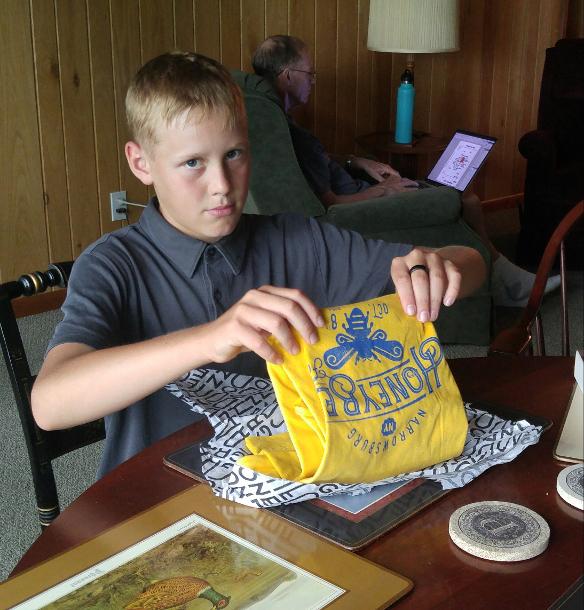 (above) My son Cal (several years ago), clearly thrilled about his awesome birthday gift from me.... What 13 year old boy wouldn't want awesome matching bee shirts with his mom!?! Too cool right!? Hahahahha.... Gotta have fun!Crack myself up sometimes....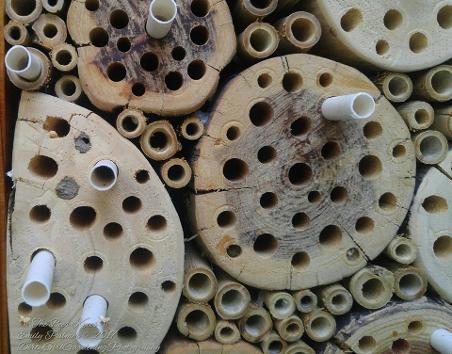 (above) Honey bees aren't the only ones... We love all types of bees & pollinators. Seems every year our mason bee house (MBH) collection grows....Currently I believe we have about 18 mason bee houses set up for the native bees.
© Copyright The Royal Bee /Gritty Bees